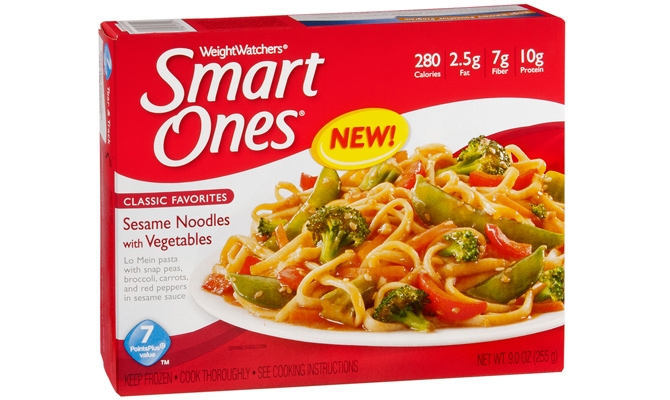 A common misconception these days is that frozen meals are not nutritious, and are bad for your health. While this does apply to many – if not most – of the frozen products in your average supermarket, some of these meals are actually healthy. Frozen meals are designed to help save a lot of time, trouble and money, and with a bit of patience and the right information you can find products that are filled with vitamins and other key nutrients. Here are the top eight quick-and-healthy frozen meals you can buy at the local store:
1. Kashi Grain Waffles 
Everybody knows breakfast is the most important meal of the day, since you need to give your metabolism a kick-start each morning. There is almost nothing better than a couple of whole-grain waffles: easy to cook, healthy and absolutely delicious, these frozen waffles are ready in minutes. And perhaps the greatest thing about them is that two waffles have no more than 150 calories, so they are the perfect choice for those keeping an eye on their waistline. These waffles are filled with proteins and fiber that will make you feel full, so you won't want to grab a snack between meals. The possibilities are endless when it comes to serving your waffles, since there are dozens of toppings to choose from: you can opt for a little caramel or chocolate, or add some chopped fruit on top for an extra boost of flavor and vitamins.
2. Lean Cuisine Herb Roasted Chicken
This frozen meal from Lean Cuisine is made with deliciously flavorful herbs that make it seem homemade. The dinner contains roasted potatoes, white-meat chicken and broccoli – a perfect evening meal when you come home tired from work. The Lean Cuisine Herb Roasted Chicken has no less than 5 grams of fiber, along with 16 grams of protein – overall, it is considered to be a low-fat meal that is not just tasty, but healthy as well. If you watch your calories, then you might want to buy this frozen meal next time you go to the store.
3. Lean Cuisine Beef Pot Roast
Lean Cuisine, a brand owned by Nestle, offers many frozen meals and entrées that are widely available in the US, Canada and Australia. This is a low-calorie and low-fat brand, and the beef pot roast is a great choice if you are looking for a delicious, healthy and effortless meal. Cooking takes only a few minutes, yet the meal is wholesome and filled with fiber, which should help keep you full until morning. The pot roast meal has mixed veggies in it, from celery and carrots to green beans, roast potatoes and onions. With less than 200 calories per serving and only four grams of fat, the Lean Cuisine Beef Pot Roast is said to be one of the healthiest frozen meals you can find at the local supermarket.
4. Atkins Italian-Style Pasta Bake

Two things that make the Atkins Italian-Style Pasta Bake so widely appreciated by health-conscious diners are that it has only 7 grams of carbs, and there are no added sugars whatsoever. This frozen meal consists of high-quality beef and penne pasta in tomato sauce, and on top of the meal there is a generous coating of mozzarella that melts when you put the dish in the oven. This frozen meal is one of the best choices you can get in terms of pasta, since it has a very low sodium content and contains almost half of the recommended daily amount of calcium. There are also 33 grams of proteins – however, you might want to consider a smaller serving size because the entire meal has over 350 calories, which might be a bit too much for some dieters. Even so, this is a great, healthy choice!
5. Smart Ones Sesame Noodles With Veggies

Sesame noodles are a very healthy food to begin with, but when you combine them with vegetables, the meal is a lot more nutritious. What makes this frozen meal such a wonderful choice is the sweet and tasty sesame sauce on the noodles. The veggie side dish consists of red peppers, broccoli and carrots, and the overall meal has just under 300 calories. It gets even better: there are less than 3 grams of fat in the meal, and no less than 7 grams of fiber.