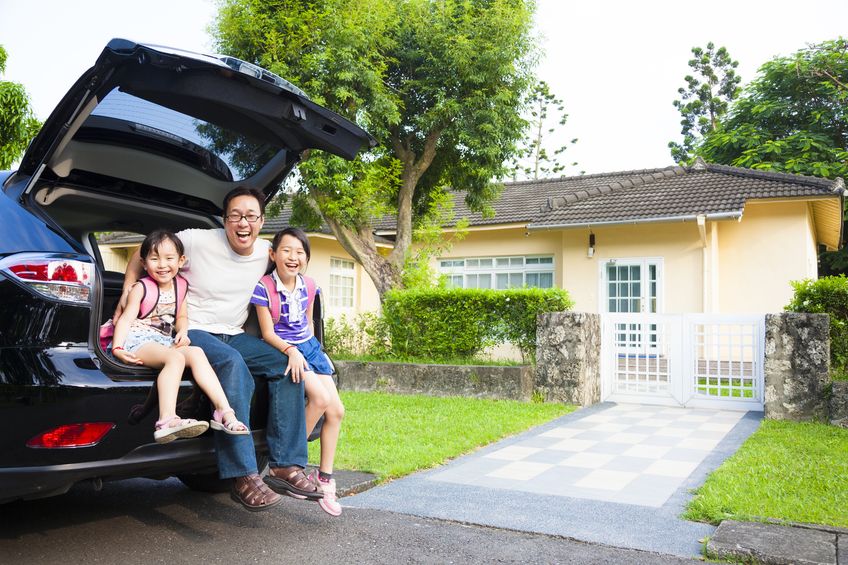 Safety is one of the most crucial factors to consider before buying a car. One does not buy a car often, so it's important to make sure that your long-term investment is a good one. Safety is particularly important if you have a family, and will regularly have one or more children in the back seat – but the good news is that modern cars are packed with high-tech safety features and functions that will keep you all safe, greatly increasing the chances of surviving a major crash. Statistically speaking, car crashes are among the leading causes of mortality for children in the US, but the numbers can be lowered by simply opting for safer, more reliable cars. Here are seven of the safest family-friendly cars currently available on the US market:
1. Nissan Juke 
The Nissan Juke is a popular choice right now, not only because of its sleek design and stylish interior, but also due to the fact that it can be purchased for just under $20,000. The Juke is one of the safest crossover cars at the moment, and it is very family-friendly and safe for children as well. Great for long road trips or just getting around town, the Nissan Juke is the perfect choice for parents with one child, although there is enough space in the back for another child seat, if needed. The car comes with a manual transmission, has a nice suspension that makes road trips a breeze and is great for all types of drivers. Besides all this, maintenance is very affordable, and it is also an eco-friendly choice, given the strong fuel economy.
2. Toyota Prius 
Another safe and family-friendly car that can be bought for just under $20,000 is the Toyota Prius. This is known as a very safe, smart and high-tech car, thanks to features like the Smart Key System, which allows you to open the vehicle quickly and effortlessly. It has enough space to carry only one child, but the upside is that it's compact enough to easily fit into nearly any parking space available.
3. Honda Accord 
The Honda Accord is a great choice for families with children. Stylish, sporty and highly functional at the same time, the Accord can be purchased for just over $21,000. One of the most notable safety features is the innovative SMS text and e-mail function embedded in the car that allows you to stay in touch with friends and relatives without being distracted by a cell phone. The trunk is very generous as well, which is great for accommodating a stroller and other gear.
4. Volvo S80 
Although the Volvo S80 is the most expensive family-friendly car on the list (at around $40,000), it is certainly a great investment given its excellent safety rating. The estimated fuel economy is decent as well, at 19 miles per gallon in the city and 29 on the highway. Like most Volvos, the S80 stands out from other vehicles in its class with its luxurious interior and outstanding safety features. Volvo cars have maintained their lofty safety status over the years, and the S80 performed very well in crash tests thanks to innovative head restraints and strong rear crash protection – making this car a great choice for parents. In addition to the S80's standard safety features, buyers have additional options, such as active high beams or adaptive brake lights, along with lane-departure and collision warning systems. All of these safety features help make driving the S80 easier and more comfortable.