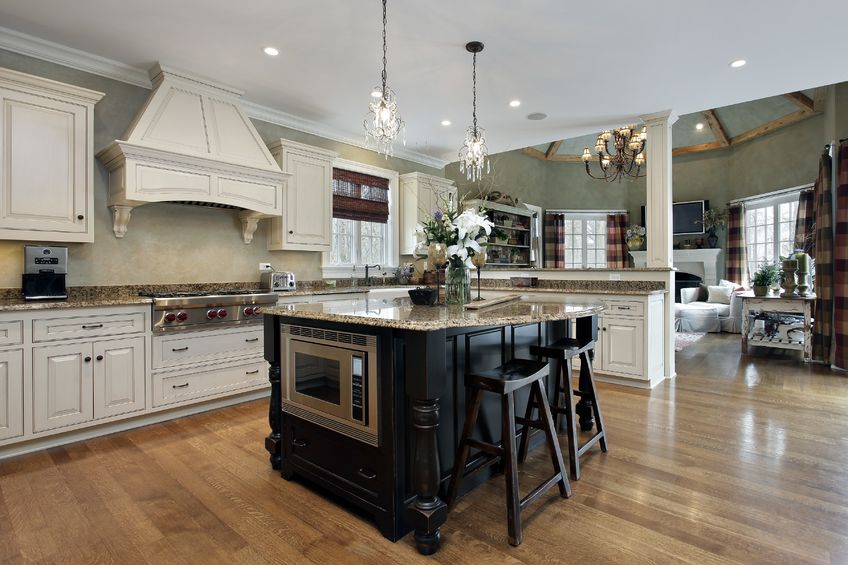 Everyone loves the look of luxury, but most of us cannot afford it. When it comes to the home, many people are worried that they do not have the financial means to upgrade their home or give it what it needs to look more luxurious. There are some simple tricks that you can use to make your house look more luxurious and we have described a few of them here for you.
1. Shop at local flea markets and garage sales to find some unique pieces of furniture that can be re purposed. Many people sell off quality furniture at a low price because they are downsizing or purchasing new items. Some of these older items are worth refinishing or repairing to make them look like new since older furniture is usually made from real wood instead of low cost and low quality materials that do not last.
2. Update rooms by removing out of date window coverings and adding updated ones. Surround windows with new trim and paint the trim out in white for a highlight against a darker wall color. The room should be painted with a warm color that goes with the furniture in the room. Painting the interior of your home can add a lot of flair and paint is relatively inexpensive, just make sure you purchase a quality paint that will stand the test of time.
3. If carpet is worn, remove it and consider replacing it with laminate flooring which is much more durable and can brighten up a room. Laminate flooring is also designed to last for a lot longer than traditional flooring choices and it can really take a beating. You can purchase laminate flooring that looks like expensive floor coverings like tile or real hardwood.
4. Replace the knobs on your interior doors and paint the doors. Doors that start to look old and beat up can look new again with a fresh coat of paint and new knobs. Add locking knobs for privacy in the bathroom and in the bedroom.
5. If you have any pictures on the wall that are not framed, spend a few dollars to have them framed by a professional. They can really make any room look amazing, especially when you choose the right pictures.
6. Light up a room with a stylish lamp. Large dark rooms can really come alive and look wonderful with the right lighting and you don't have to spend a lot of money to get a great look. Lighting can really change the room, but if you cannot afford to purchase a new lamp, consider using an old one and renewing it by painting it or adding a new shade.
7. Add bookshelves. You can purchase low cost bookshelves that you put together yourself with real wood. Shelving adds depth to your room and can provide a place for all of your items to be stored. Shelving can showcase all your favorite decorative items out of the way but in the line of sight.
8. Reduce clutter where possible and limit the amount of decorative items that you have in a room. Too much clutter makes a home look messy and small. Removing that clutter can help to make a room look larger and more sophisticated.
10. Purchase three or four vertical mirrors and hang them on the wall together. This can break up a wall without having to add a lot of artwork and is an inexpensive way to add interest to a room.
11. If you want to purchase new furniture or appliances, wait until there is a clearance sale to get the best prices on items. Most dedicated stores need to clear out items to bring in new stock each year and if you can wait until items are priced to clear you can save a lot of money on those items.
12. Can't afford new appliances? Repair any chips or scratches on your existing appliances with small touch up and repair kits that can be purchased from hardware stores.