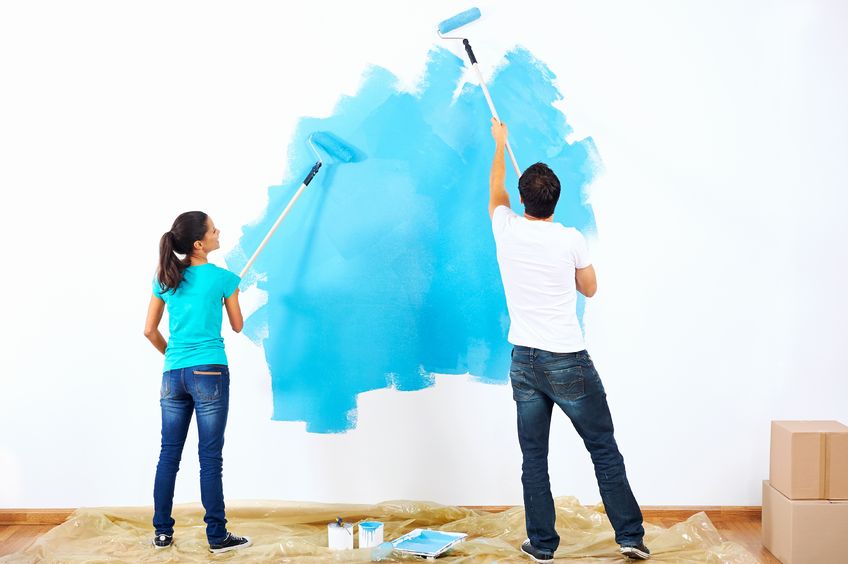 13. Update your kitchen by refacing the cabinets. Most people cannot afford to replace cabinetry, but the doors themselves can be replaced at a low cost, or they can be painted or refaced and new handles and knobs can really make cabinets look new and luxurious. Consider adding new countertops (this may be the most expensive part of updating your kitchen) and decorating back splashes with beautiful tile.
14. Update your outside walkways by pouring fresh concrete. These days concrete can be dyed different colors and it can be stamped to look like slate or expensive paver bricks. The cement is a lot less expensive than many of these materials and is much easier to work with.
15. Give your bathroom the sophisticated spa feel by clearing counters and rolling towels up. Store towels in a basket in the bathroom and add art to the walls. Tile is important in the bathroom, but if you cannot afford to tile the floor, new linoleum patterns look exactly like tile at a fraction of the cost.
16. Update the outside of your house with a new mailbox, door knocker and house number. If your front door is outdated consider replacing it with a new one.
17. If the windows in your home are old, look into rebate programs that can cover part of the cost of replacing them. Not only will you save money on heating bills in the future, but your home will also look more up to date and luxurious with new windows.
You don't have to spend a great deal of money to get spectacular results when it comes to updating certain parts of your home to refresh it and make it look more luxurious. In the end it simply comes down to the small details which make all the difference. Once you take care of those, everything will start to come together and your home will be the envy of close friends and neighbors. Your home is your castle and you deserve to make it look as though it is fit for a king and queen.