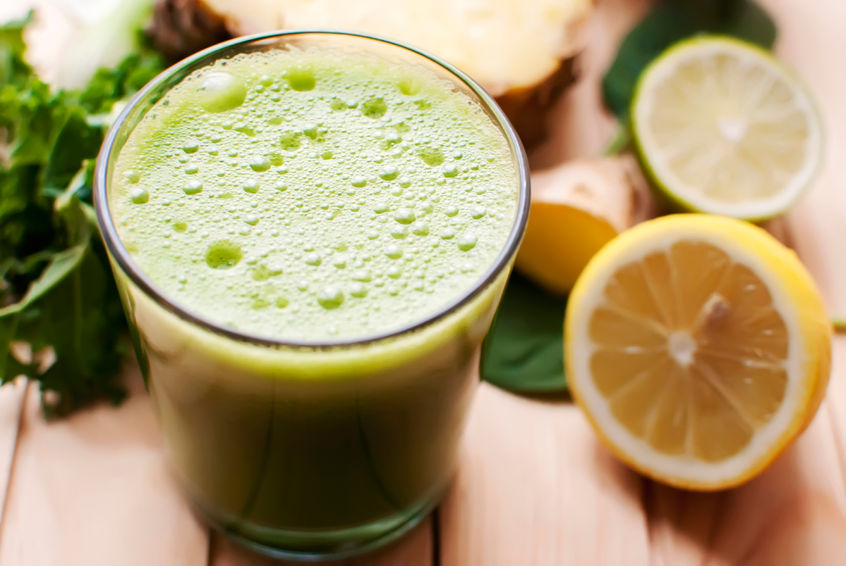 If you have decided to lose the extra pounds, then you surely know that the only way to do that is by combining workouts with a healthy, balanced and nutritious diet. However, there are some types of drinks that will speed up the fat burning and help you lose weight quicker than you normally would, and here you will find 5 of the most efficient ones:
1. Detox Juices
Detox juices are certainly your most trustworthy allies in your battle against the extra pounds – you can easily make them in your kitchen, either entirely out of fruits or vegetables or by combining these two. Citrus fruits are known to have a powerful detox capability, therefore if you are looking for foods to help you purge all the toxins that have gathered inside you over the months then you must certainly include them in your detox juice. High-fiber root foods such as ginger, carrots or apples are also highly recommended for these juices, as they are known to also support the correct functioning of your digestive tract, not to mention the wealth of antioxidants that they deliver to your body.
As you may know already, antioxidants are essential as they protect your body from the negative effects of the free radicals that can wreak havoc on your health if you allow them two. One eight ounce glass of detox juice per week will certainly keep all these problems far away from you! These juices have a double benefit – while they help your body get rid of the toxins, chemicals and all the dangerous substances that have accumulated inside your intestines, they also help you lose weight in the fastest and most natural way. One thing is for sure, though: all those who want to shed pounds yet stay healthy at the same time must go through at least one or two detox sessions throughout the course of a year.
2. Vegetable Juices
Vegetable juices, on the other hand, can also benefit your weight loss efforts in the long run and it is a known fact that the most suitable type of veggies for weight loss are the cruciferous ones. No matter if you juice them alone or you use them in conjunction with other fruits, these veggies (cabbage, kale, broccoli or cauliflower) will be your most efficient fat fighting weapon, and there is no better way to keep all the toxins away.  Another notable benefit of the vegetable juices is that in addition to helping your body fight free radicals and keeping you healthy, they will also balance the hormone levels in your body and prevent the hormone disruptors from interfering with the normal hormone levels. Cruciferous veggies are very rich in natural phytonutrients that are perfect for reducing the overall amount of body fat, for reducing inflammation and controlling the blood sugar levels, for balancing the hormone levels, boosting your metabolism as well as providing a thorough general detoxification.