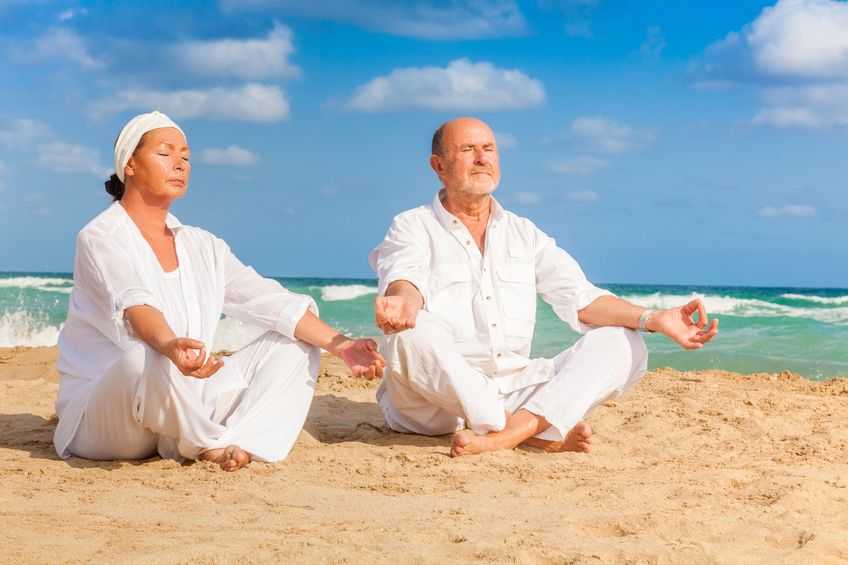 Why do some people age in failing health and sadness, while others grow old with vitality and joy? Most of us wonder why some people die young, whereas others live long lives, and there are many ideas about this subject floating around. From the booming anti-aging supplement industry to scientists in the lab, everyone wants to know the secrets of a long and healthy life. Recently, the US Centers for Disease Control and Prevention released a study showing that people who practiced certain basic healthy habits lived longer on average than those who didn't. Genetics, lifestyle, nutrition – all of these factors play an important role in aging. The tips outlined here are tried-and-true healthy habits from people who have lived long lives, and research has verified that they work.
1. Diet and Aging – Gain a Nutritional Edge
What we eat is directly apparent in our body; our skin and hair reflect our nutritional state. To learn about the lifestyle of the old and healthy, many researchers look to Okinawa, Japan, which boasts the world's highest concentration of healthy 100-year-olds. The diet of Japanese people was studied to find out the keys to longevity. Studies have found that Japanese people most rely on grains, vegetables and fruits. Their diet is low in red meat, dairy products and eggs. The lesson here is to choose your fats and carbohydrates wisely. Switch to healthier options such as wheat breads, whole-grain pasta or nuts, instead of refined flour products like white bread, cakes and muffins. Whenever possible, use monosaturated and polysaturated oils, and avoid trans fats completely. Several research studies have also agreed on the fact that a vegetarian diet is generally healthier than one based on animal protein. Fruits, vegetables and whole grains are full of fiber and nutrients.
2. Don't Blame Everything on Your Genes
There is no doubt that your genes contribute a lot in terms of certain age-related diseases. However, studies have found that when it comes to living a healthy life, our genes only contribute roughly 10% to our overall health, while a staggering 90% is all about lifestyle choices. The way each of us chooses to live every day greatly impacts the quality and length of our lives. So when you're feeling worn down or dealing with aches and pains, don't simply blame it on heredity; examine your lifestyle.
3. Eat Foods in Their Natural State
Foods in their natural state are full of nutrients. Cooking actually changes the chemical composition of the food, thus affecting the nutrient levels. Steaming and roasting are known to be the best methods of cooking food, because they are better at preserving the nutrients in their natural state. A great way to maintain health is to consume three to five servings of raw veggies and fruits every day. It is also important to eat in moderation. Filling your stomach too much causes gastrointestinal problems, which in turn affects your overall health.
4. Develop Healthy Habits
If you want to live a long, healthy life, make sure you cultivate healthy habits and avoid unhealthy ones. Most important of all is to avoid smoking, which has long been known to contribute to various heart and lung diseases, and shorten your life span. Alcohol is another major culprit in an unhealthy lifestyle. Drink only in moderation to stay away from adverse health conditions.
5. Exercise
There is no doubt that, along with diet, exercise is the key to a healthy life. Most of the lifestyle-related disorders, including heart diseases, diabetes and others, originate from a sedentary lifestyle. Studies have found that 15 minutes of exercise per day adds three years to your life. Exercise lowers your vulnerability to heart attacks, heart failure and arrhythmia. Exercise also helps by improving the body's ability to fight oxidative stress, a chemical by-product of cellular energy production. Oxidative damage of cells increases your vulnerability to various diseases. Many of us cannot spend regular time at a gym, but we can include leisure-time physical activity in our daily routine to stay fit and healthy. Include activities like tennis or swimming in your weekly routines, or just make some time to go play with your kids or pet in the park.