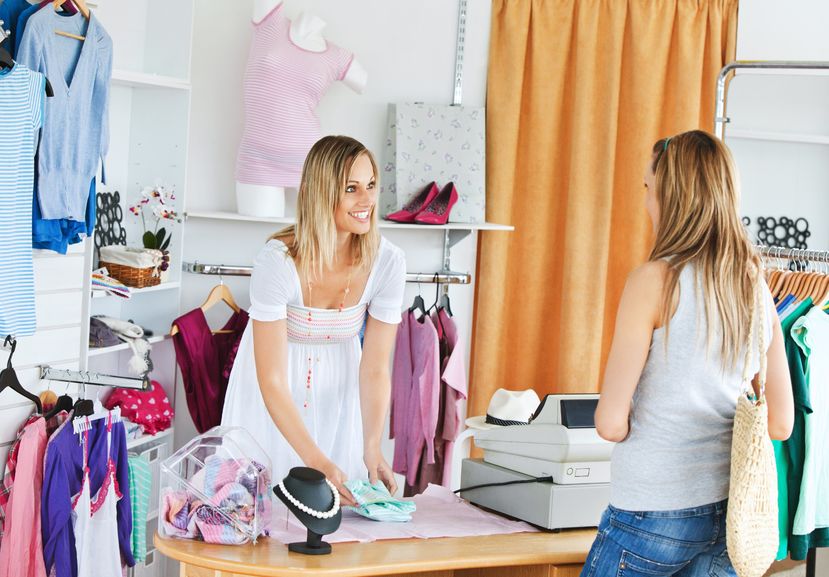 It is definitely a challenge to stay on a fixed budget and look great at the same time, but if you're willing to make a little effort, it is possible to get the latest fashions for a fraction of the cost. Those who shop in the high-end stores are obviously able to afford the cost, but for most people this is simply not possible. There is no need to spend thousands of dollars every month to look great, and in fact you can do it for a fraction of the cost. Here are the top ten ways to have a great style on a low budget:
10. Have a clothing-swap party. We all have great items in our closet that we are completely tired of, but other people may find exciting – and the same can be said for your friends. Choose a group of your friends who are all close in size so that you can exchange clothes with one another. Clothing-swap parties are a great way to pick up new fashion items and freshen up your wardrobe for no money at all – except maybe the cost of a bottle of wine and an appetizer to share with your friends. Any clothing that is left over at the end of the party can be donated to a charitable organization.
9. When shopping retail, choose timeless classics. There are certain 'foundation' wardrobe pieces that will never go out of style, so you can choose a few of those pieces and know they can always be worn, now or in the future. Try to avoid trendy colors and patterns when you shop for these foundation pieces, and look for quality materials such as wool and silk that stand the test of time.
8. Shop in second-hand shops and thrift stores. There are a variety of reasons that people donate clothing to charity, and a lot of this clothing is usually in current style and still looks great. Be careful when choosing second-hand clothing to look for any broken zippers, missing buttons, holes, rips or stains. Larger thrift stores have a big inventory turnover, so you can be sure to have access to some great clothing. There is no shame in shopping in thrift stores, and you should definitely forget about any stigma that it's a sign of 'being poor.' These days it is extremely trendy to shop in thrift stores, and who doesn't want to find deeply discounted clothing that other people have already paid retail prices for?
7. Customize your current clothing. You may have some good items in your wardrobe that can be customized by repurposing or modifying them. If a piece of clothing is high quality and well made, it will always be in style, and that piece can make a great foundation for a new design. You can cut clothes up, shorten or add fabric to them, or alter them to conform with a certain fashion that you love, all while saving a great deal of money.
6. If you are especially handy, you can create your own fashion items. For anyone who can use a sewing machine and follow a pattern, the possibilities are endless. What you will need to do is find a good resource for some affordable low-cost supplies. From there you can create your own wardrobe pieces at a fraction of the cost of retail, and still look great.
5. Wear items and styles that look good on you. So many people try to conform to fashions that simply do not suit their body type or style. Once you find certain types of items that fit you well, those are the ones you should continue to wear. Let's face it, not everyone looks great in those skinny jeans or spandex pants. People should accentuate their best features, because this is what gets noticed right away when the correct clothing is chosen.