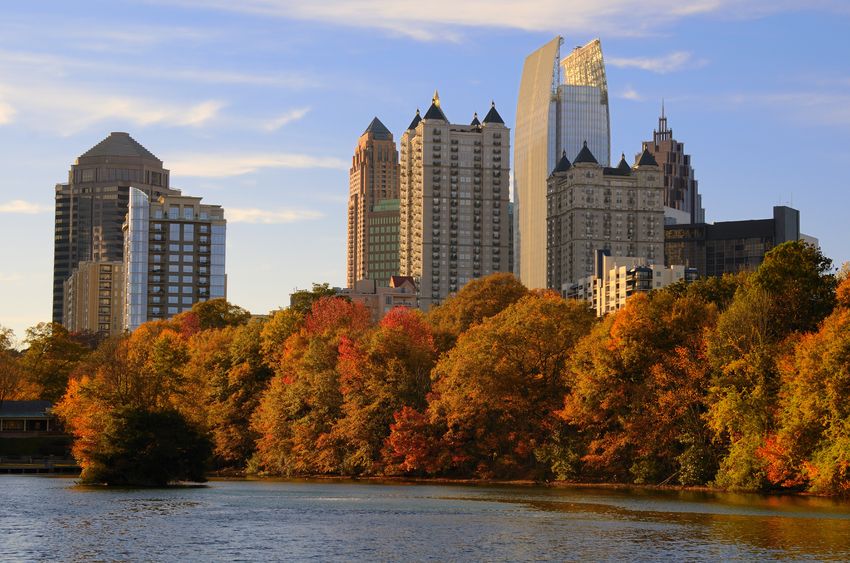 7. San Francisco 
San Francisco is one of the most beautiful and popular cities, not just in California but in all of the US. The San Francisco Bay Area (which also includes the city of Oakland) has more than 7 million inhabitants, so it's not for those looking for a less-crowded city – but the weather is mild, there are many world-renowned restaurants and museums, and there's also an impeccable transport system. There are more than 20 colleges and universities in San Francisco as well, allowing for a rich academic environment.
8. Seattle 
Seattle is certainly a great city for many reasons. Among US cities that are ranked as the healthiest and most exciting, Seattle sits in the top five. It's clean and relaxed, and is surrounded by natural beauty, including mountains and many pristine bodies of water.
9. Las Vegas 
Las Vegas is well known around the world, but so-called 'Sin City' is far from being as bad as people tend to think it is. The weather is warm and sunny, and it ranks as one of the most exciting cities in the US. It's also a great place to buy a home, especially if you are looking for an excellent real-estate investment. The prices for homes in Las Vegas have gone down over the past few years, and chances are that they will rocket back up in the near future.
10. San Jose 
San Jose is another great place to live. Despite the relatively high living costs (like all major cities in California), the median yearly income is well above the national average, making it actually one of the most affordable major cities in the entire state. Aside from being at the center of the technology industry, there are plenty of outdoor attractions there as well. San Jose has been blossoming lately, especially from an economic standpoint – the median annual salary of a computer technologist in this city is over $100,000.
These are the top 10 best US cities to live in, based on multiple factors that include safety, environment, climate, unemployment rate and median incomes, as well as average real estate prices.