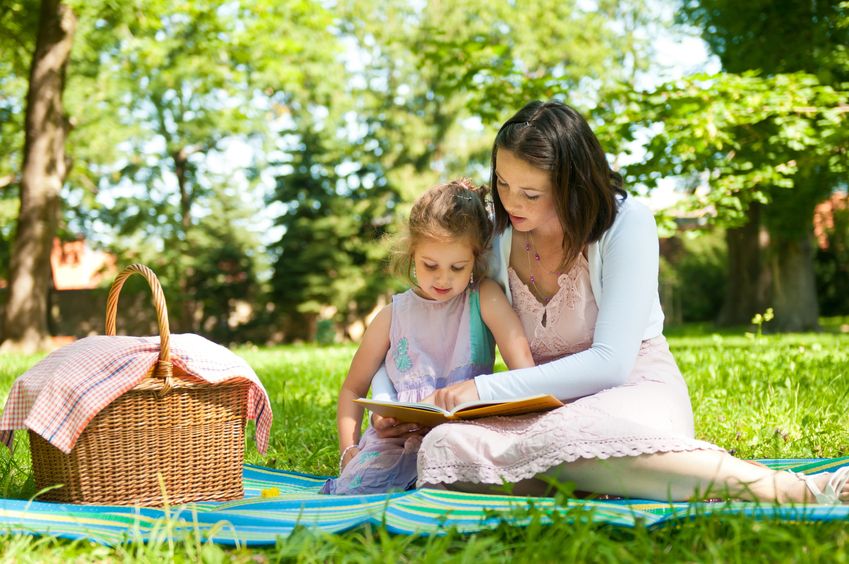 Nobody is perfect. When it comes to raising children a lot of parents find this statement difficult to accept. Parents are bound to make the wrong choices at some point or another, but instead of judging a once-off mistake it's better to focus on long term behavior many parents don't notice. Good parenting resides within the habits children learn from mom and dad along with routine actions. Paying attention to everyday life and certain reactions can dramatically increase better parenting skills. The following are ways to be a better parent.
1. Lead by example
A parent can yell at their kids all day long about how to respect other people or about using curse words, but in the end they will follow what they see. From a very early age children observe their parents and how they act. Whether mom tries to teach the baby something or not, her actions will have an impact. The same goes for dad. If dad loses his temper easily or mom likes to be rude to strangers than little Mike or Sarah is going to follow in their footsteps. Verbally teaching a child something can be effective, but showing them will have much more significant results. Keep this in mind while going about a daily routine because the kids are watching and will no doubt mimic the people they look up to.
2. Allow kids to make mistakes
This is probably the most challenging thing for parents to do. Instead of letting Sarah build a tower of blocks which are bound to fall mom will intervene and tell her that it's too high. If Mike wants the training wheels taken off his bike and dad doesn't think he is ready to ride without them then dad will keep them on. On instinct parents try to keep their children from getting hurt or disappointed, and in many cases this is necessary. However, small life steps like letting them build blocks too high or riding without training wheels is very healthy. Children need to learn what is cause and effect on their own terms sometimes. They need to feel disappointment in order to grow. When they make mistakes the lesson will be much more profound and valuable.
3. Let them get bored
Believe it or not, but boredom can be a great thing. The moment children get bored and the parents don't jump in to entertain them is when they start to develop character. They will either go outside or walk around the house, either way the creative juices will start to flow. A sense of self begins to develop on many different levels. They will notice what they like and what they don't like along with exploring activities in which they excel. Children have loads of creativity bubbling behind their eyes and helping them to find it sometimes involves leaving them to good old fashioned boredom.
4. Don't be too forceful
Given all the advice on the market place about how many hours a child should sleep, how much they should eat or how much television is too much, many parents become discouraged about not reaching perfect parenting standards. In the end parents will instinctively know what is best for their children. Don't force them to do things when it's obvious they won't like it, for instance making them play a game that involves sitting still for long periods when they prefer running. Following parental guidelines regarding diets and sleep isn't necessarily a bad thing, but every child is unique and should be treated as such.