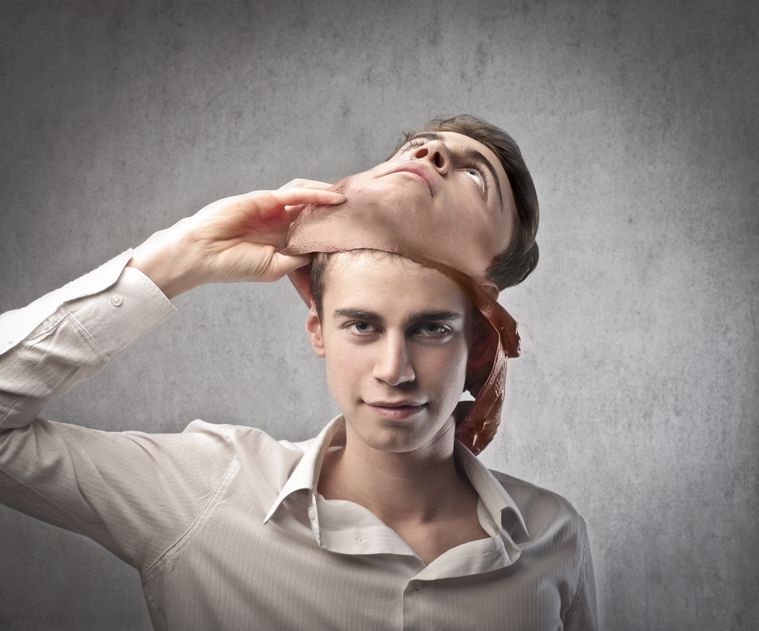 7. Watch the eye movements of the person. If a person is remembering something they tend to move their eyes up and in a left direction if they are right handed. If they are making something up, their eyes wil move up and to the right. Left handed people do similar movements but in the opposite direction. People blink rapidly ("eye flutter") when they lie or they may rub their eyes. Eyelids also tend to close a little bit longer than a normal blink if a person hears something or sees something they they do ont like. Hand movements towards the eyes can be a further indication of "blocking out" the truth.
8. Some people sweat more when they are telling a lie. Measuring perspiration is one of the markers of a polygraph test but is not an indication on its own of a person telling a lie. Some people sweat more when they are nervous or if they are shy. Sweating together with blushing, trembling and difficulty swallowing can be a clear better indication that someone that is lying to you.
9. Watch for micro expressions. The true measure of a person's emotions will quickly flash across their face at the beginning of a conversation. It could be a half smile that lasts for five seconds or a worried look that lasts the same amount of time. These micro expressions are sometimes noticed by people subconsciously and they tend to know right away that a person is lying, although they do not know how they know this. A lot of people tend to feel a "gut instinct" about something such as a person who is lying, and this is usually as a result of seeing a micro-expression during a conversation. The micro expression is quick but if you watch for it you can see it.
10. Ask the liar to repeat their story again. If the story is fabricated it can be very difficult to remember all of the details that they gave to you the first time around. You may notice that the person looks very uncomfortable and worried about what they are going to say to you when you ask them to repeat details that they clearly made up the first time around.
Most of the time it is easy to tell when someone is lying to you because you feel it and you know that the person is not being one hundred per cent truthful. If you start to look more closely at the person's behavior and movements, you will start to notice a lot more things more easily. At first you may have chalked these things up to a gut feeling, but soon you will see that you are more observant than you had originally thought. Liars are easy to spot when you follow some main guidelines and start to be more observant of the person that you are talking to.